Have you seen the Ipsy September 2018? I call it the Who's going to stop me collection and you will feel that way to once you see all the goodies inside. (Your bag may have different items.)
For starters, there is a card enclosed that says:

" THE QUESTION ISN'S WHO IS GOING TO LET ME;

IT'S Who is going to Stop me."

 

 

The eye statement clutch is expressive and "eye-catching". You'll love to use it to carry your  makeup tools all month.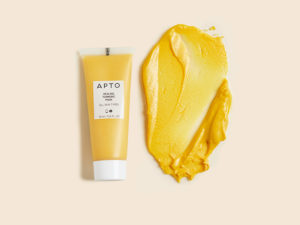 APTO Healing Tumeric Mask detoxifies and clears your pores. This mask is both effective and lightweight. It is  suitable for any skin type to treat blemishes, breakouts and rosacea flare ups. APTO Healing Tumeric Mask contains two of the most powerful naturally disinfecting bactericides, Tumeric and Neem extracts that will minimize inflammation and slows down cell damage. In addition, it contains Azelaic acid that acts to remove dead skin cells and prevent future breakouts without compromising even the most sensitive skin types. This particular acid also works wonders in treating rosacea. It also contains Colloidal sulfur to treat blackheads and pores while absorbing excess oil. $16 at Apto skincare 
mPrincess Loose Eyeshadow in Pretty Petal is a highly pigmented powder with a surprisingly creamy texture. $15 at emmprincess.com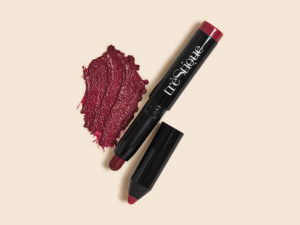 TRESTIQUE mini lip glaze in English Rose is a longwearing lip duo! 2-in-1 Lip Primer + Color Glaze delivers balmy smooth, vibrant lip color that lasts all day. $10 Available at Revolve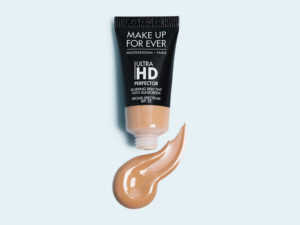 Makeup Forever Ultra HD Perfector #10 Golden Honey is a revolutionary hydrating skin tint, combined with SPF25, blurs and enhances skin for a perfected complexion. Weightless, effortless and fresh, with 10 flexible shades. $36 makeupforever.com 
Luxie Beauty Wonder Woman Detailed Tapered Blender #140
LUXIE BEAUTY teamed up with Warner Brothers to bring us this limited-edition, Wonder Woman-inspired makeup brush—and we're so stoked it's in our September Glam Bag!
The synthetic bristles are soft and light yet pick up just the right amount of product with ease.
The pointed brush head is great for targeting small areas (like applying concealer to your undereyes and inner corners of your nose).
It's cruelty-free, so no animals were harmed to make it.
$12 Available in the Rose Gold Collection at Luxie Beauty 
About Ipsy
ipsy was founded with a singular mission: to inspire individuals around the world to express their unique beauty. We wanted to completely reinvent the way you experience beauty, making it 100% about YOU.
With five products personalized for you—plus articles, videos, and more on ipsy.com—you're free to try new things and express who you are. ipsy Shopper takes our mission to the next level by making beauty more accessible, rewarding, and liberating than ever before. And with ipsy Gen Beauty, Open Studios, and all the creator content that we post each day, our intention has remained the same: to give every individual the tools to form their own definition of beauty.
Once you're an ipster, you're part of something big—a community that's leaving the rules behind and making unique beauty a real thing. And we'll be with you all the way.
Want to become an hipster?
Ipsy is a monthly beauty and makeup subscription box. Each month you get full-size or deluxe-sized products, and a fun to use makeup bag for $10 each month.