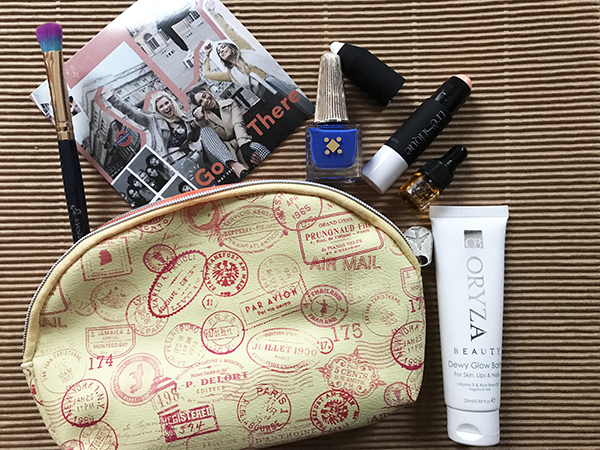 Get lost in yourself in this travel inspired  Ipsy bag. Team Ipsy enclosed a note written from a cafe in Paris with images that captured fun, adventure and glam.
Here is what I found in my May Ipsy passport-stamped Glam bag: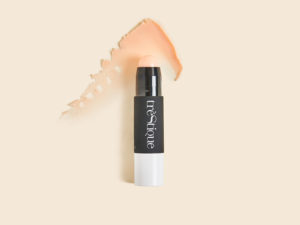 TRÈSTIQUE Mini Matte Blur Stick  – This first ever mattifying balm and blotting sheet duo smoothes and mattifies for perfectly matte skin. One side features a translucent mattifying balm that can be used under makeup as a matte primer to smooth over pores and control shine for a smooth matte canvas. Used over makeup, it instantly eliminates shine to create a velvety matte look with a soft focus. The other side features a blotting paper cartridge that dispenses custom-sized blotting paper designed to absorb excess oils. No powders needed! $28 available at treStiQue.com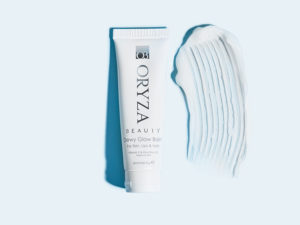 Oryza Beauty Dewy Glow Balm for skin, lips and nails. – Developed as an all-purpose skin and lip balm with UVA and UVB filters for sun protection, it is moisturizing, anti-inflammatory, protective and soothing for all skin types. Find it at Oryzabeauty.com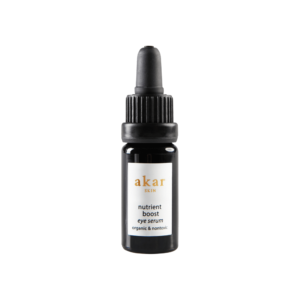 akar SKIN nutrient boost eye serum is a potent eye serum for your delicate eye area. Nutrient Boost is formulated specifically to reduce the appearance of puffiness, dryness, dark circles and wrinkles. It contains goji seed oil that is rich in essential fatty acids, working synergistically with pumpkin seed oil, mushroom extract and a wealth of nutritive plant extracts to tighten and rejuvenate tired skin. $85  akarskin.com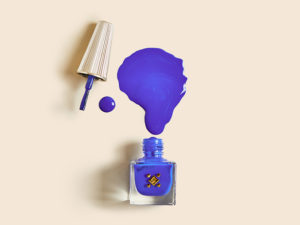 DECO MIAMI Nail Lacquer in Namaste By the Pool – This royal blue crème is opaque in two coats. Stay by the pool, and paint your nails. $8.00 available at Deco.Miami
SLMISSGLAM N15 Eyeshadow Brush was custom colored by Ipsy has a flat-brush head to make eyeshadow application so easy. Use dry or wet to create your Glam-eye look. See SLMISSGLAM brushes here
About Ipsy
ipsy was founded with a singular mission: to inspire individuals around the world to express their unique beauty. We wanted to completely reinvent the way you experience beauty, making it 100% about YOU.
With five products personalized for you—plus articles, videos, and more on ipsy.com—you're free to try new things and express who you are. ipsy Shopper takes our mission to the next level by making beauty more accessible, rewarding, and liberating than ever before. And with ipsy Gen Beauty, Open Studios, and all the creator content that we post each day, our intention has remained the same: to give every individual the tools to form their own definition of beauty.
Once you're an ipster, you're part of something big—a community that's leaving the rules behind and making unique beauty a real thing. And we'll be with you all the way.
Want to become an hipster?
Ipsy is a monthly beauty and makeup subscription box. Each month you get full-size or deluxe-sized products, and a fun to use makeup bag for $10 each month.